JYJ3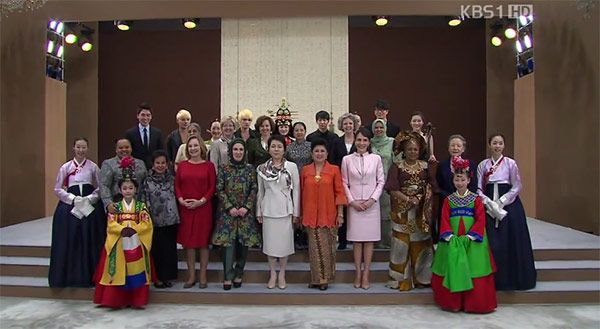 Idol group JYJ performed for many of the First Ladies of the world.
On March 27th, JYJ was invited to the 'Nuclear Summit First Ladies' Event' at the Blue House, and performed their hit songs, "Be My Girl" as well as "In Heaven".
The First Ladies came from Gabon, Nigeria, South Africa, Malaysia, Vietnam, Switzerland, Singapore, Italy, India, Indonesia, China, Chile, The Philippines, countries in the United Nations, the European Union and more. The First Ladies reportedly enjoyed the performance, maintaining a smile on their faces throughout the event.
According to JYJ's representatives, the first ladies from Switzerland, Vietnam, The Philippines, Chile, and South Africa stayed after the performance was over to take a photograph with JYJ.
Korean First Lady Kim Yoon Oak greeted Park Yoochun personally, saying, "I am enjoying your new drama 'Rooftop Prince'."
The publicist of…
View original post 134 more words