JYJ3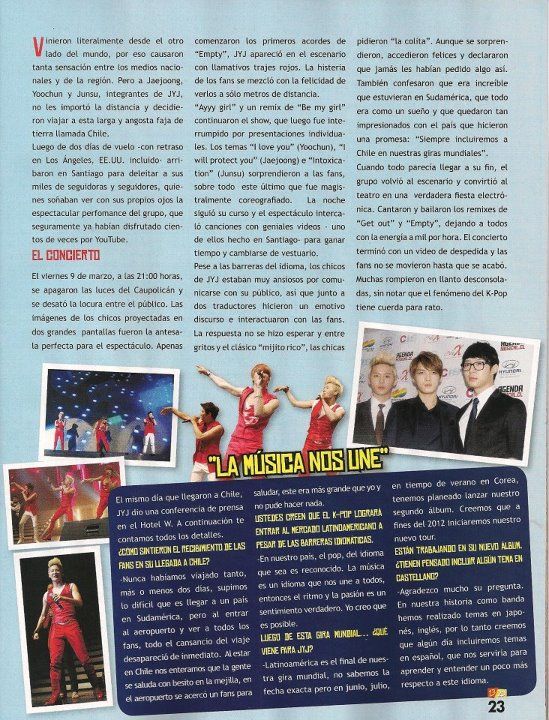 [Trans] JYJ: "We'll always include Chile in our world tours". 
With a spectacular show, the Korean group JYJ debuted in our country before thousands of fans who crowded Caupolican theatre. The concert was a dream come true and  here we revive it for you.
They came literally from the other side of the world, that's why they caused such a great sensation in the national and regional media. But Jaejoong, Yoochun and Junsu, members of JYJ didn't care about distance and they decided to travel to this long and narrow piece of land called Chile.
After a two-days flight -including a  flight delay in Los Angeles, USA- they arrived in Santiago in order to delight their thousands of fangirls and fanboys, who dreamt of seeing with their own eyes the amazing performance of the group, which they had surely enjoyed hundreds of times through Youtube.
The concert
On Friday 9th of…
View original post 636 more words